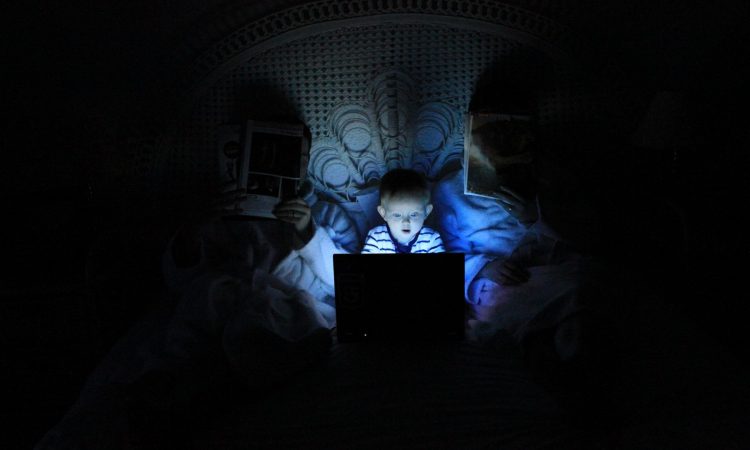 Screen Time and Kids: Guest Blog
We have another guest blogger on the Building Blocks Blog!!! Please welcome Ashley Quamme, LMFT. Ashley is a graduate school friend with a private practice in Evans, GA. She specializes in couples counseling, parenting support, and co-parenting issues. Learn more about how screen time can affect your kids in her post below!
Can Too Much Screen Time Harm Your Kids?
Smartphones, iPads, laptops, and T.V.'s are all common devices that many families have at least one if not more of in their home. Even outside the home it's almost impossible to get away from screens; at one of our doctor's offices we now check in with iPads! For parents, it can be hard to know how to set limitations around screen time given that it's all around us and in many cases necessary to have. While we may need these devices for work and our kids may need them for school, is the amount of time that our face is glued to a screen harmful, particularly for our kids?
The short answer is yes; too much screen time has been shown to cause harm to our kid's developing brains. Because of continued research findings to support this, The American Association of Pediatrics has put out strong recommendations when it comes to screen time in children under 5 years of age. They suggest screen time only be used for communicating with loved ones via video chat for children under the age of 2. This is largely due to how crucial these first 24 months of life are for developing their "cognitive, language, motor, and social-emotional skills." Kids in this age demographic learn best through interactive physical play with parents or caregivers. For children ages 3-5, they recommend only 1 hour per day of screen time and encourage programs and apps that are geared towards teaching literacy and numeracy skills such as PBS. This can sound extreme for some parents, but when you consider the impact that too much screen time has on our children's' developing brains it makes sense.
So, what are the harmful effects of too much screen time in our children? Children exposed to large amounts can have difficulty with regulating their emotions and impulses, poor sleeping and eating habits, and difficulty with social skills. Think about that moment you tell your child to put the phone down and "go play something else." Do they throw a tantrum? Do they whine and start back talking? Sharing my own personal experience, when my husband and I started limiting our son's screen time (he was 2-3 y/o) to 30 minutes a day we noticed changes in his emotional reactions rather quickly. Tantrums became less frequent and less intense even when not centered around screen time. He wasn't as moody or anxious overall. It's been a huge win for us but most importantly for him.
Whether your child is 2 or 17, screen time should come with limitations. I would encourage every family to have established screen free zones or times in their homes (this goes for parents as well). The dinner table is a common and more obvious screen free zone as it allows for families to bond without competing distractions. Along with the dinner table consider making your kid's bedroom free of screens…including your teenager's. Since screen time has been proven to disrupt sleep, keeping them out of the bedroom will make it easier to maintain healthy sleep routines which is crucial particularly for teenagers. If keeping them out of the bedroom isn't possible, then consider unplugging at least 1 hour before bedtime and charging the devices in your room. I recognize that for teens many of them do their homework in their room on their laptop late into the evening. While sometimes there's no way around this, having a cut off time should be discussed. Without adequate sleep, teens run the risk of negatively impacting their mental and emotional health. Given how close they are to launching, it's imperative they learn to put in place healthy habits now. Whatever your plan is, writing out your Family Media Plan can help keep everyone on the same page. For more information on this or to create your own Family Media Plan, go to www.healthychildren.org.
Ashley Quamme
http://www.therapybyashley.com/
Therapy by Ashley on Facebook and Instagram