Solutions to Build Healthy Families
Do you ever feel like you're having the same fight over and over again with your spouse?
Do you struggle to understand your children's behaviors and emotions?
Do you feel disconnected to those you love the most?
Well, you're not alone! Relationships can be very hard and taking that first step in reaching out is tough. Building Blocks Family Counseling is here to help you build a personal pathway to happiness. As a Marriage and Family Therapist, my goal is to help you explore what keeps you (and/or your partner/family) "stuck" and work toward creating new cycles of interaction. I help couples and families find healthy solutions for a deeper connection and more satisfying relationships.
Building Blocks Family Counseling provides solutions to build healthy families.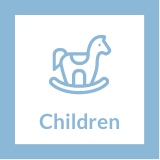 Play Therapy
Play is the natural language of children. What better way to help a child than through their natural language-play!
Play therapy has been shown to be effective for the following issues:
anger management
grief and loss
divorce
trauma
anxiety
depression
ADHD
academic and social development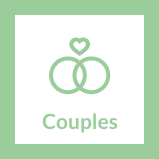 Couples Therapy
Building Blocks Family Counseling provides the following services for couples:
Pre-marital Counseling
Couples Counseling
Marriage Counseling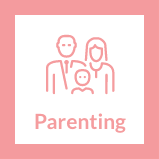 Family Therapy
Parenting is not an easy job! Let Building Blocks Family Counseling help you have fun again with your kids!
We provide the following services to help parents:
Family Counseling
Parenting Classes
One on One parenting consultations utilizing the Love and Logic program
Co-Parenting for divorced or non-married couples (See Parent Coordination)
Ashley Moore is a licensed marriage and family therapist specializing in children, parenting, and couples counseling. With over six years of experience, Ashley is now currently serving as a private practitioner working with children, couples, and families. Ashley is currently working towards obtaining her registered play therapist credential and has years of experience working with children. She also has an in depth knowledge of couples counseling as well as co-parenting issues. Ashley believes in working collaboratively with clients to find healthy solutions for the issues they are experiencing.
As a native of Savannah, Ashley enjoys reading, traveling, and spending time with her husband and son.
My office is conveniently located off of Ford Ave in Richmond Hill. We strive to make our clients feel comfortable while maintaining their privacy. I understand that it is difficult leaving work for personal appointments, and I am here to make things easy for you. As a result, I am flexible and offer morning, afternoon, and evening appointments. I also offer Saturday appointments to those who cannot make it during the week. Need an appointment after work? No problem. I can take appointments until 7pm on select days. Building Blocks Family Counseling provides a relaxed atmosphere where clients can feel supported and at peace.